I have made a few tent stoves, one out of stainless steel food trays, one from a gas cylinder and one from an ammo box. None of them are rocket stoves but I thought that a little discussion about how the jack (the interface between flu and tent wall) and how they perform might be worthy.
The SS tub version measures 12 x 6" with an internal baffle, and although it functions very well as a tent
stove
, the door is way too small, meaning that fuel has to be processed to suit and I'm constantly monitoring and refuelling it.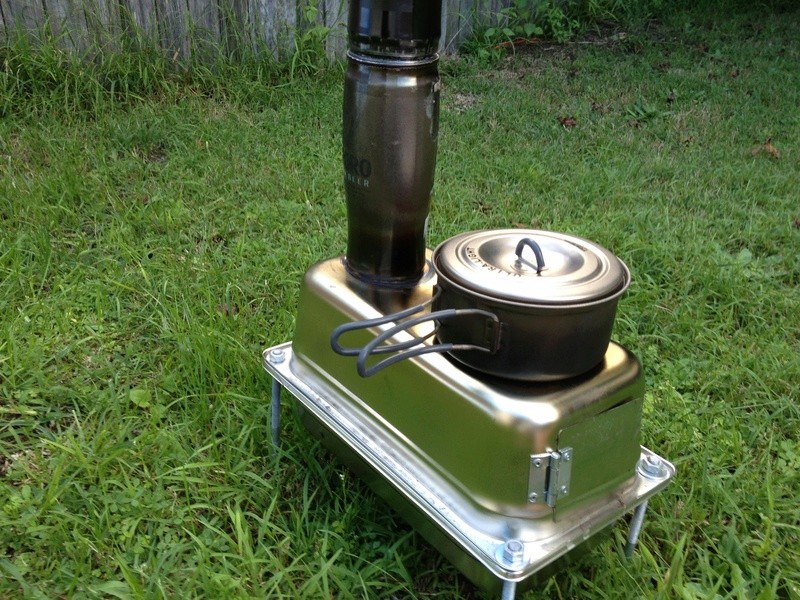 The 50cal ammo can
stove
solves this problem and once I added some secondary air intakes and lined the interior, is very adjustable and works very nicely(for a box
stove
)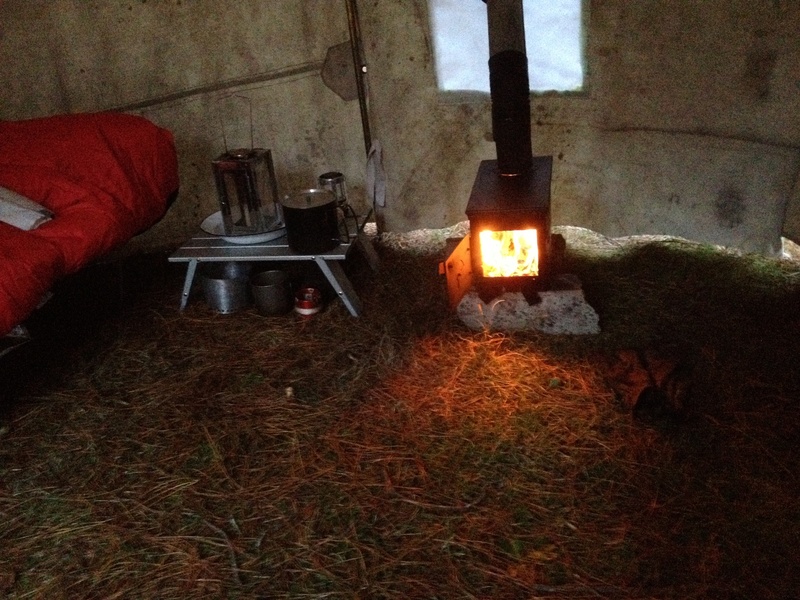 This is the flue set up outside of the tent for both stoves. The flue is wired to a bipod.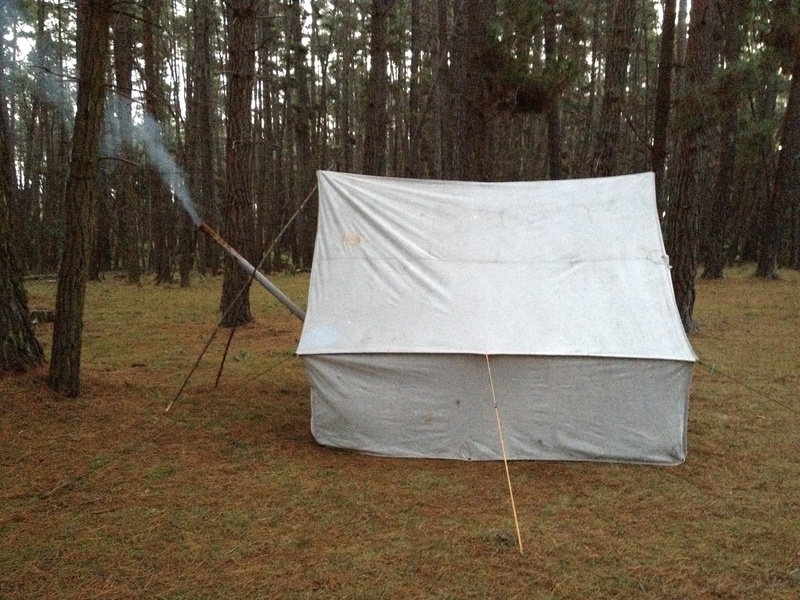 The gas cylinder
stove
has a horizontal flue exit and a ninety degree elbow. I usually wire the flue to a stick bipod so it can't touch the tent wall. I have since invested in a 7' roll up stainless flue from seek outside, a great piece of gear for tent camping(also comes in titanium)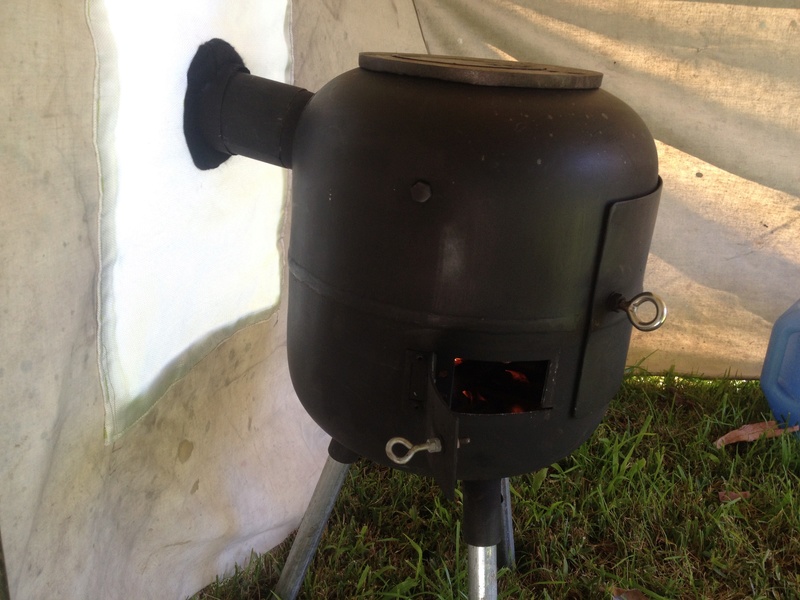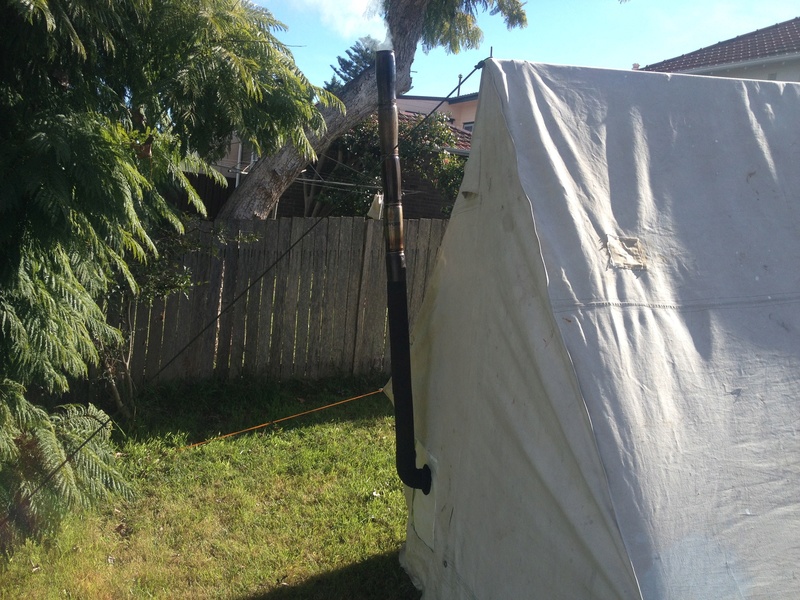 This is by far the most efficient
stove
. Once up to temp, it burns smokeless and puts out an impressive amount of heat. The large door means that big hardwood logs can be used and, with sensible air control, doesn't need to be watched constantly. Also a good cooking surface for cast iron ovens etc.
However, I'm sure that a rocket
stove
would out perform all of these easily.
I haven't added a flue damper, as I want to be ultra careful about carbon monoxide build up inside the tent. Not sure if I'm being over cautious, but it's something that I will always trade over efficiency in this application.
The
stove
jack is made from a fibreglass fire blanket with a ring of carbon felt stitched around the hole with fine cable. It has lasted for 2 seasons so far and doesn't show any signs of degrading. This tent and
stove
project was all made from recycled materials(the tent from an old canvas tarp and the stoves from various stuff in my shed) and was really to see if I could make a winter hot tent set up without spending very much money(about $40).
I'm not sure if you would need further heat insulation in your
stove
jack, with a rocket
stove
or not. My guess is maybe not on a canvas tent, but everything needs to be more protected in a synthetic tent.