The intended design features of the stove are:
  minimal modification to the Clarke box stove, in case it needed to be converted back, or sold
  provide batch burning capability
  initially steel tunnel and riser, but well insulated to give a high temperature burn (a cast riser is definitely an option for a later version)
  swirl throat to riser, inducing a flame vortex
  pre-heated secondary air introduced into the riser above the tunnel entrance
  retain the glass door, for aesthetics, air control, and garage fire safety
  cooking plate for kettle, 'man-cave' roasts, etc
By removing the cast flue holder from the top centre of the Clarke stove, the central steel tunnel/riser assembly can be inserted or withdrawn into the box stove for modifications/rebuilds, etc.  Sealing is by collar, fire rope, and sand.
Since the 2016 design,
I have lined the area in front of the (very short) tunnel with fire board, and created a firebox capable of taking small logs (works well when everything is up to temperature).
Behind the riser 'wings' the stove is filled with vermiculite.
The heat exchanger lid can be a round or square 3mm plate - the round one has a viewing hole with removable glass, for observing the vortex, and tweaking airflows during development.
I think that was also your post on a stove for a small wooden boat?  I have made a fairly conventional glass-door stove for my small bilge-keeled Westerly sail cruiser.  I am planning a removable stainless rocket stove to hang above the stove below a permanent flue.  I like the idea of a simple L- or V-shaped manual feed arrangement to get plenty of heat when you want it, and no coals or carbon monoxide when I go to sleep alongside it.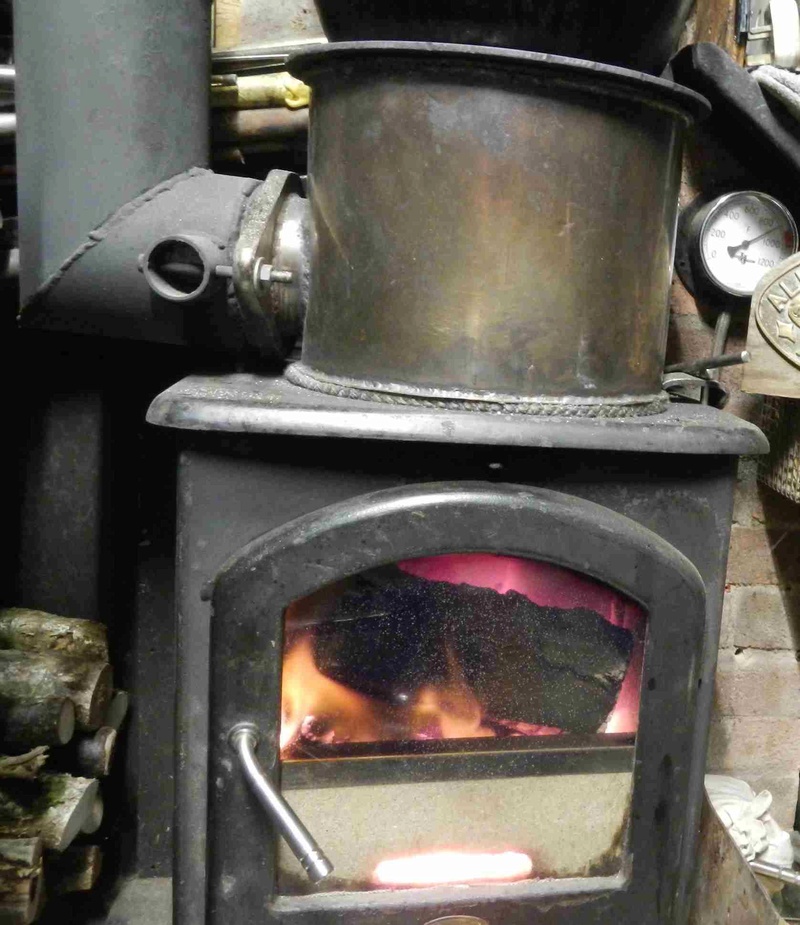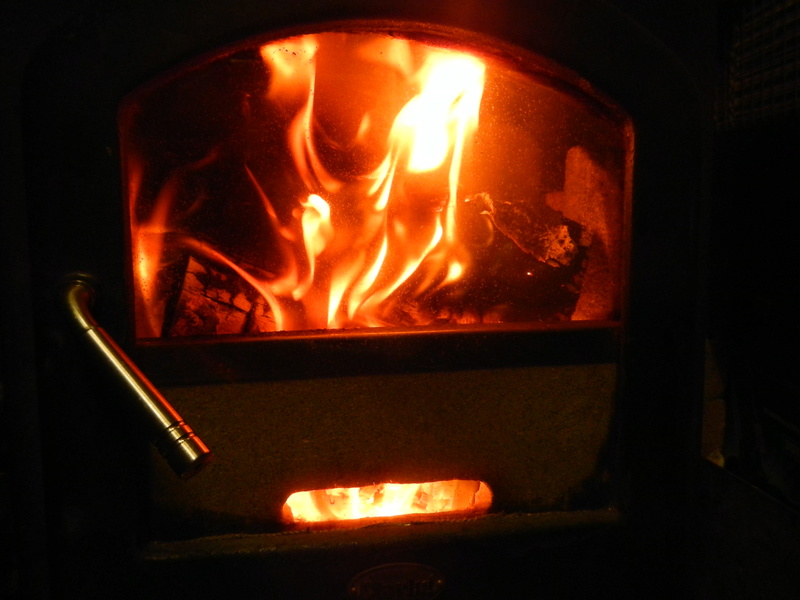 https://www.dailymotion.com/video/x67stwj